Limited Time Offer
Long-Sleeve Baby Bodysuit Bundle
Actual price:

£12.95
Discounted price:

£3.23
(price includes VAT)
Actual price:

£12.95
Discounted price:

£3.23
(price includes VAT)
Actual price:

£29.95
Discounted price:

£7.48
(price includes VAT)
Actual price:

£29.95
Discounted price:

£7.48
(price includes VAT)
Actual price:

£29.95
Discounted price:

£7.48
(price includes VAT)
Actual price:

£12.95
Discounted price:

£3.23
(price includes VAT)
Actual price:

£12.95
Discounted price:

£3.23
(price includes VAT)
Actual price:

£29.95
Discounted price:

£7.48
(price includes VAT)
Actual price:

£29.95
Discounted price:

£7.48
(price includes VAT)
Actual price:

£29.95
Discounted price:

£7.48
(price includes VAT)
Actual price:

£12.95
Discounted price:

£3.23
(price includes VAT)
Actual price:

£12.95
Discounted price:

£3.23
(price includes VAT)
Actual price:

£29.95
Discounted price:

£7.48
(price includes VAT)
Actual price:

£29.95
Discounted price:

£7.48
(price includes VAT)
Actual price:

£29.95
Discounted price:

£7.48
(price includes VAT)
Actual price:

£12.95
Discounted price:

£3.23
(price includes VAT)
Actual price:

£12.95
Discounted price:

£3.23
(price includes VAT)
Actual price:

£29.95
Discounted price:

£7.48
(price includes VAT)
Actual price:

£29.95
Discounted price:

£7.48
(price includes VAT)
Actual price:

£29.95
Discounted price:

£7.48
(price includes VAT)
Description
From Dr. Harvey Karp—one of the world's leading paediatricians—comes baby bodysuits that are almost as soft and sweet as your baby!
A lapped collar and inseam snaps make middle-of-the-night outfit changes fuss-free...even if you're half-asleep. Plus, our range of stylish, gender-neutral designs will look amazing in all those milestone photos (so clear some space on your camera roll now!).
And, with multiple patterns in each bundle, you won't have to sweat unexpected wardrobe changes. Choose from three short-sleeve or five long-sleeve baby bodysuit bundles in sizes ranging from preemie to 12 months, in an assortment of adorable designs.
Short-Sleeve Bundle Patterns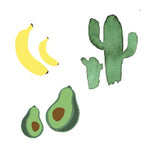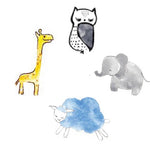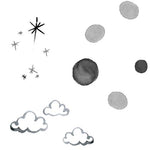 Long-Sleeve Bundle Patterns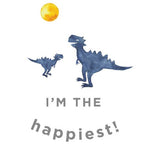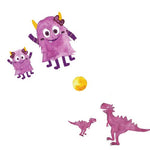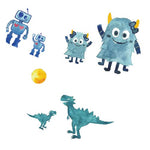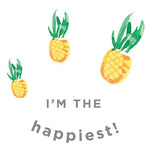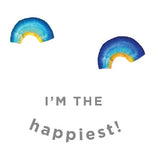 Features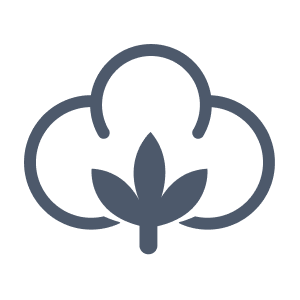 100% Organic Cotton
Buttery soft, GOTS certified,
breathable cotton is gentle on Baby's skin and helps prevent overheating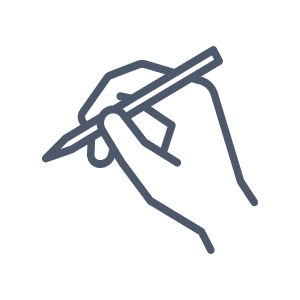 Hand-Painted Patterns
Unique and gender-neutral
styles, suitable for all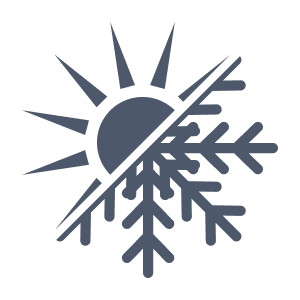 Season-Friendly
Long-sleeve and short-sleeve options
for year-round wear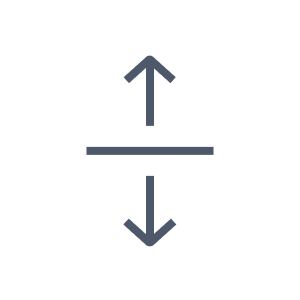 Expandable Lapped Collar
Gently stretches for fuss-free
over-the-head and up-the-body dressing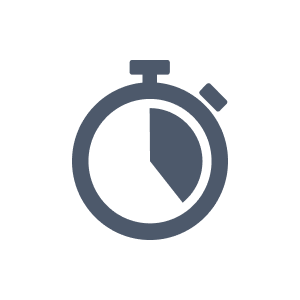 Nickel-Free Inseam Snaps
Make for easier changes and can
stand up to countless wiggles and washes

Machine Washable
Cool or cold water with like colours,
tumble dry low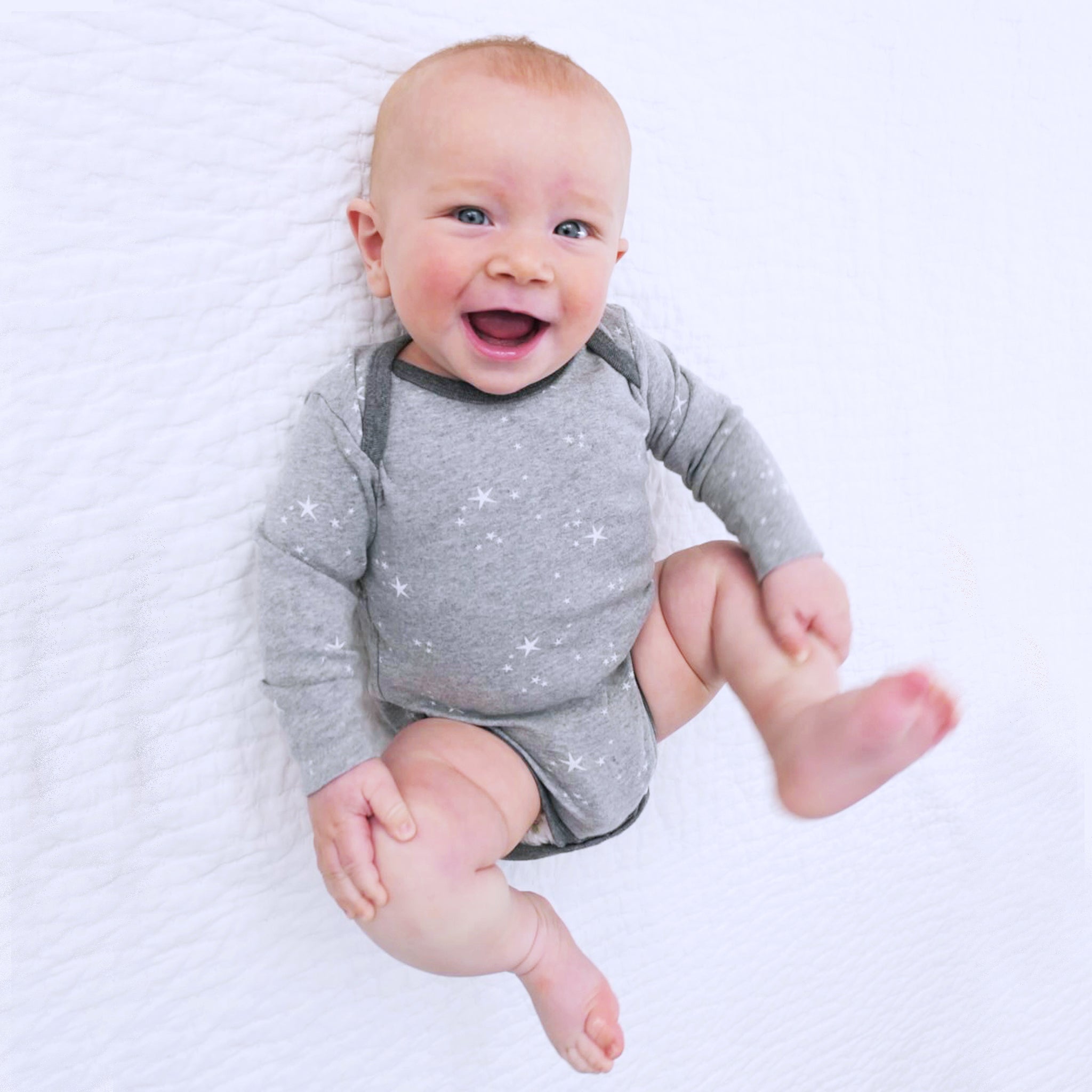 Details:
100% GOTS certified organic cotton
Sustainably sourced flexible fabric that moves with Baby
Flatlock seams that are gentle on Baby's skin
Long-lasting, non-toxic dyes
Hypoallergenic, nickel-free snaps
Tagless neck label
Follow us
@Happiest_Baby_UK
Show us how much you love this item!